MORTIFEROUS - Necromancer Awakens
$

7.99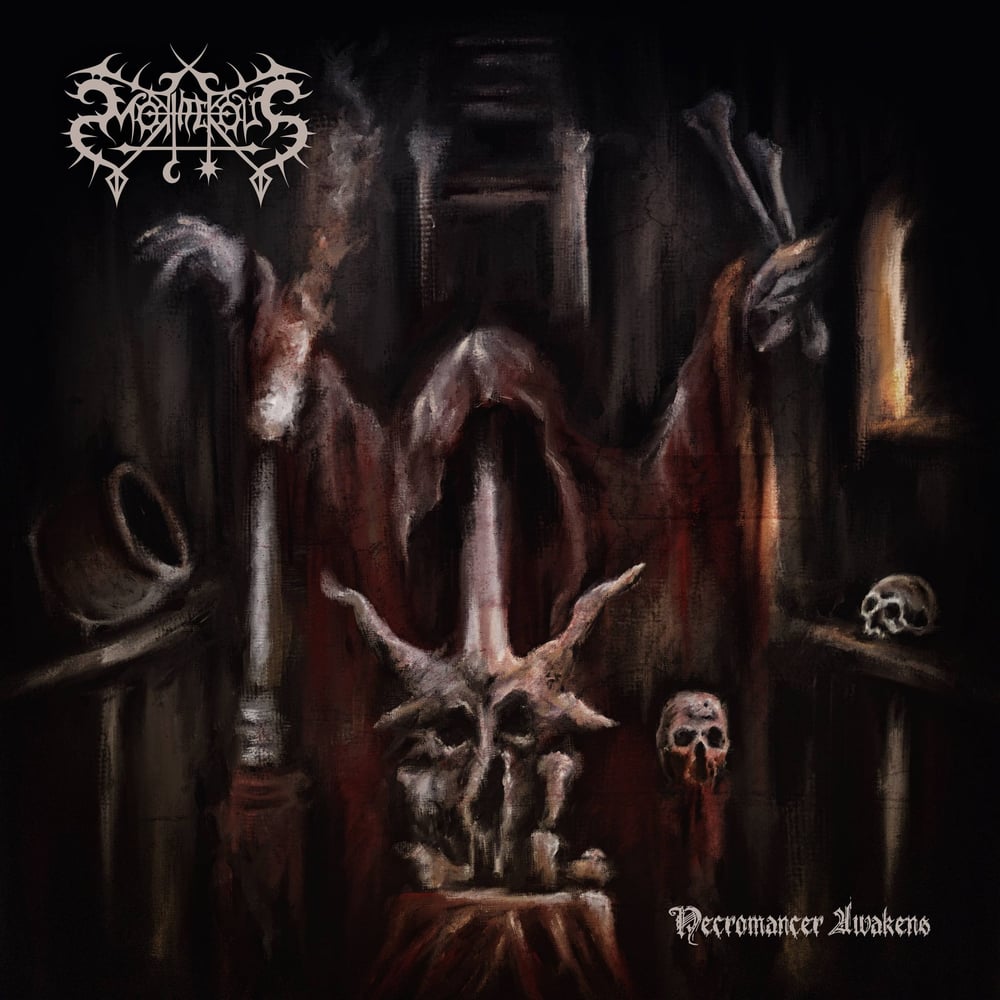 Black Market Metal Label is proud to present the coming release from Canadian/Quebec Black Metal upstarts MORTIFEROUS and their new album entitled Necromancer Awakens. With a release date set for Dec 17 2021.
Though relatively new on the block, the parties involved in MORTIFEROUS should be familiar. For starters, there's the talented and ever-evolving Ekinox (Magister Dixit, Spirit of the Forest and many others) handling all instrumental duties. Then, on vocal duty, there is the mighty Athros (Forteresse, Nordmen to name a few). The sound conjured by these two maestros on their debut Necromancer Awakens is high quality, original, Métal Noir Québécois, harkening back to the glory days of the genre.
On Necromancer Awakens, MORTIFEROUS open a tomb sealed long ago and release back in the world wraiths that we considered gone. Spiritually and musically inspired by the gods of the second wave of Black Metal, MORTIFEROUS's debut album is highly recommend to the fans of the 90's Nordic black metal era.
LISTEN to the track Frozen Dominions Untamed here: https://youtu.be/8Yl-GDmCxYo
- Mortiferous -
Facebook: https://www.facebook.com/MortiferousQc
- Black Market Metal Label -
Shop: https://blackmarketmetallabel.bigcartel.com
Facebook: https://www.facebook.com/blackmarketmetal
Website: https://www.blackmarketmetal.net
Track listing:
1. Like A Vortex Of Eternal Snow
2. Redeemer Of Assassins
3. Frozen Dominions Untamed
4. Demonic Berzerker Entities
5. The Ancient Grimoire Of Knowledge
6. Necromancer Awakens
7. At The Gates Of Northunder
8. Under The Splitted Skull Banner
9. Blackhearts Of The Nightfog